What Does Lynn Speak About?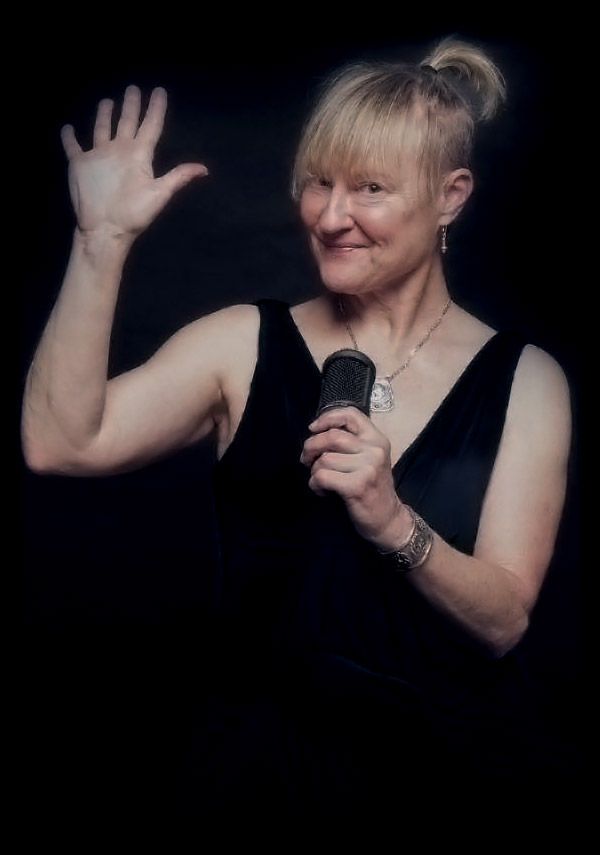 Through shaming, abuse, harassment, assault and other forms of devaluing girls simply because they are girls, cultural programming continues to create a split between HER (a modern female's core sense and understanding of who she is) and the person she presents to the world (a more diminished, disempowered and inauthentic version of herself.
This is a travesty.
Lynn calls this the Modern Industrial Female Complex. She calls it "The Problem That Hasn't Gone Away."
BEING HER NOW and bringing all HER game to the table are key to personal, social and global change for women. Drawing on her experience as an award-winning teacher and a life coach, Lynn mixes off-beat, relatable humor with her direct style to take on difficult issues, challenge sacred cows and encourage women and girls to give the finger to Disapproval and unleash HER on the world.
With her irreverent humor, thoughtful observations, and questions that resonate long after you leave, Lynn Paulson is the love child of Amy Schumer and Oprah Winfrey. Energetic and inspired, Lynn invites you to join the Howler Monkey party and embrace your true self – whomever she is – with no apologies.
M.O., Graphic Designer.
Popular Topics include:
Be Her Now – Your Cosmic Description.
WWSD? (What Would She Do?) The Only Question You Ever Need to Ask.
Social Change Begins as an Inside Job.
Self-Love is Not Selfish.
#@!&$!! Self-Improvement.
Kill Your Inner Mean Girl.
Feel free to inquire about speaking topics and formats, including keynote address, workshops and pool parties. It can all be customized!
I've had the pleasure of attending a few of Lynn Paulson's performances and workshops and I've always found her to be confident, candid, funny and inspiring. Paulson's mix of humor and wisdom is a welcome change from the often overly pedantic and serious self-help genre. She's a stand-out.
S.S., Professor