My name is Lynn Paulson.
Writer. Speaker. Coach. Champion of Women.
I want HER, that almighty woman you are, and the woman you show to the world to be the same person.
I want you to BE HER NOW.
My mission is to convince you this is a good idea.
You know what I'm talking about. You already know what BE HER NOW means. And you know you're not bringing all HER game to the table.
None of us are. Not reliably, anyway.
And you want to change that. We all do.
You want to BE HER NOW because we feel stronger, more alive and more effective when we freely express our unvarnished, unapologetic, bold selves to the eyes and ears of the world.
Cuz it's a jungle out there, am I right?
"BE HER NOW is incredibly insightful. BE HER NOW will not only alter the way you view yourself – it has the power to change your life. Unlike any other book of its kind – a self-help, graphic novel that's as entertaining as it is right on."
read more

Kim Rich, author of Johnny's Girl.
Do self-doubt, shame, fear, excessive worry about what other people will think, need, feel or how they will react ever compel you to keep HER, the full-bodied expression of who you are and what you think, need or feel hidden from view?
Do you ever shut HER down, keep HER small, hold HER back and even beat the shit out of HER because you wish you were different than you are? Or because other people wish you were different than you are?
Is that a yes?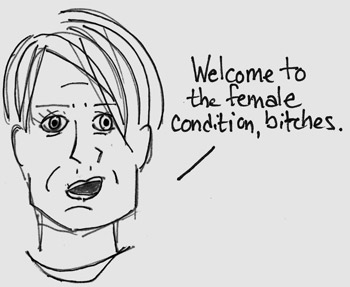 You need to read BE HER NOW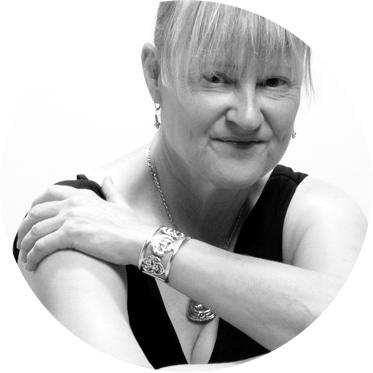 I bring over 30 years of experience mentoring, supporting and encouraging women to get where they want to go and to be more effective in the world. As a life coach, teacher, writer and speaker, BE HER NOW informs everything I do.
But if you're looking for a one-size-fits-all program, you're looking in the wrong place, sister. BE HER NOW isn't about programs, checklists, affirmations or doing weird shit like eating nothing but chia seeds and potting soil.
BE HER NOW is about how you roll in life.
My personal mission is to motivate every woman to embrace exactly who SHE is with both hands and to BE HER NOW without apology or asking permission, because this is the key to creating our best life and claiming our full humanity.